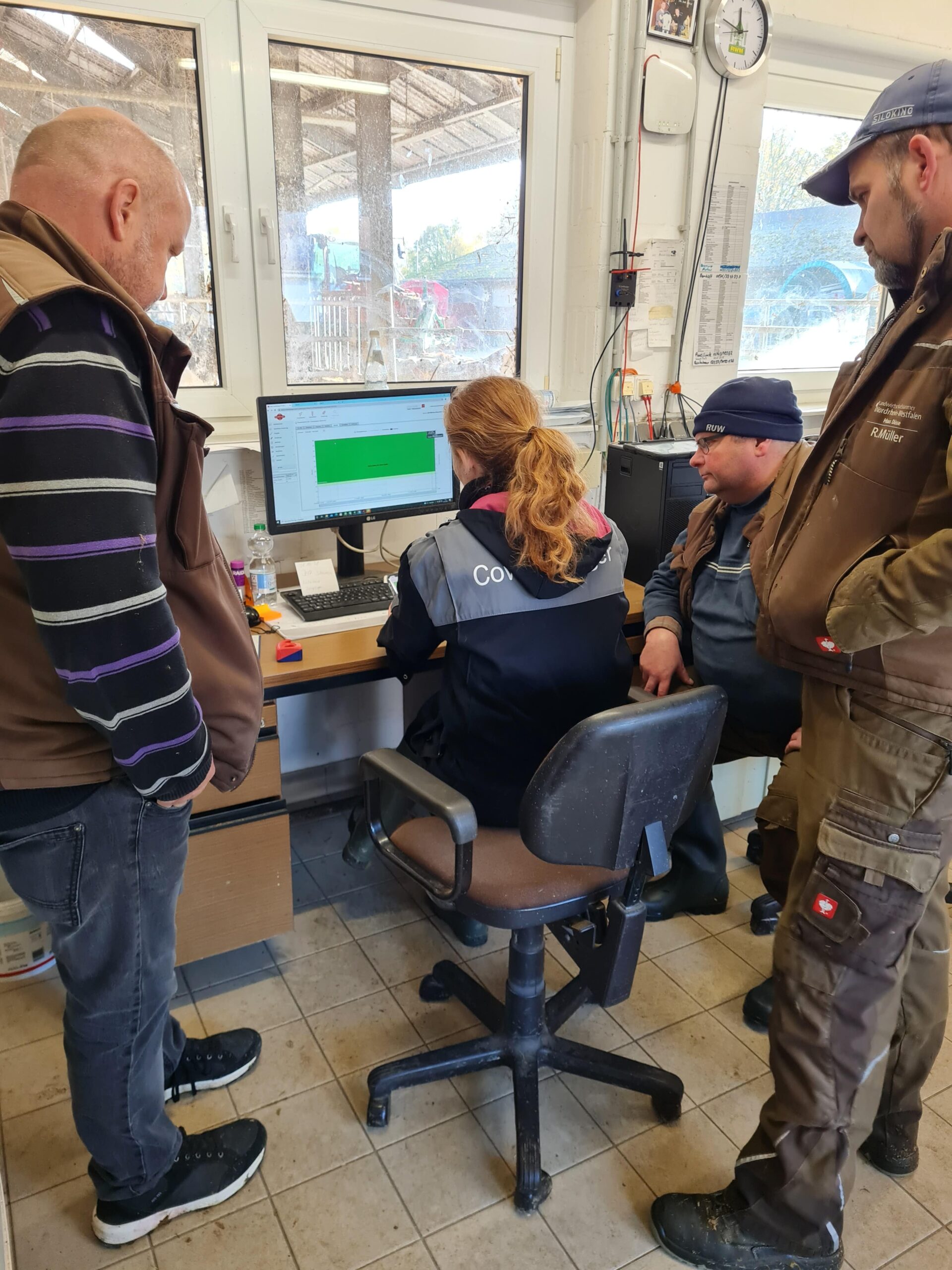 Second new sensor at Haus Düsse
Once again, for validation purposes of assistance systems, a new sensor was installed
in one of our project farms. At the Agricultural Test and Training Center Haus Düsse,
some of the cows were equipped with CowManager sensors.
The system is a combination of a sensor, a router and software. The data obtained
from the sensors is transmitted to the routers. This data can then be monitored and
evaluated with the help of the software.
The system technology monitors the fertility, health and nutrition of the animals. In
order to do this, the attached sensors measure the temperature of the cows as well
as their chewing, eating and movement activities. With the help of this applied sensor
technology, it becomes possible, for example, to recognize the fertility status of the
animals and to detect diseases at an early stage. In this way, through the obtained
data, work can be done more efficiently and treatment costs for the animals can be
saved.
The explicit advantages of using such a sensor system for cattle farming will be
investigated during the implementation at Haus Düsse. In this context, not only the
economic advantages for farms will be examined. The focus above all, is to
investigate to what extent the use of such a sensor technology can improve animal
welfare.