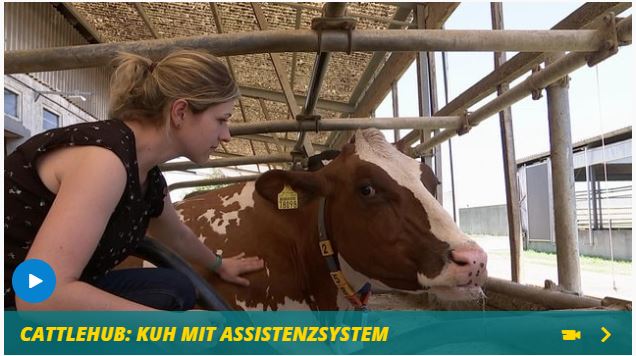 Video and blog post about our project
On 06.07.2021, the MDR published a video and blog post about our project CattleHub.
In this video, several scientists of the project were introduced at the teaching and experimental farm in Köllitsch, Saxony.  The work area there deals with the evaluation of assistance systems in terms of their practicability and the resulting data basis.
The focus is always on the well-being of the cow, which is to be improved with the assistance systems. The motto is "How is the Cow?".
One of such assistance systems is the digital "Milk Taxi". Data on the calf is entered into this feeding unit. The software then automatically calculates the amount of feed to be administered and provides information on the animal's state of health.
Other areas will also be briefly presented. It's worth a visit!
If we have piqued your interest and you want to learn more about assistance systems, click on the "about CattleHub" tab of our website.